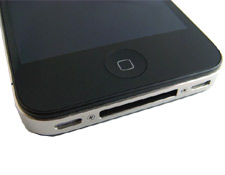 Your iPhone 4 may be getting to that age now where some components are getting a little warn out. One of the most common faults is the home button breaking.
There is a temporary fix that you can do that will keep your iPhone 4 functional by adding a virtual home button to the screen.
Enabling Virtual Home Button
Step 1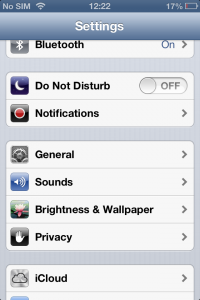 Navigate to Settings.
---
Step 2
---
Step 3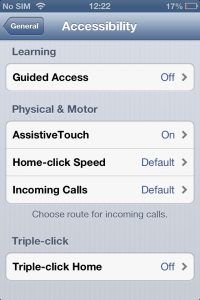 Touch Accessibility.
---
Step 4
Finally turn AssistiveTouch "On".
This will keep you going for a while but time will come when you cant put up with it anymore or you want to sell it. Having a fully working iPhone 4 will add value to your iPhone and will help you sell it faster. Our iPhone 4 home button repair has a 12 month warranty and we only use top quality replacement parts. We offer a friendly and fast service and have many returning customers.