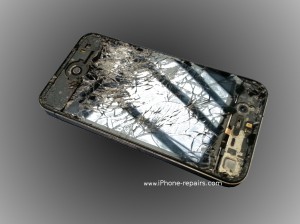 To all iPhone users with broken screens, cracked casings, water damage, iOS software failures, sync, charging issues or any other fault related to the Apple's iconic iPhone.
My fellow iPhone fans. It is not your fault that your iPhone is not feeling to well. Lady Luck is not always on our side and now your iPhone now needs some high quality TLC.
I have been an avid iPhone user since the very first model appeared on the scene. I am a tech nerd and as such must be at the forefront of new technology. This is all well and good until something happens to your much beloved treasure… Like dropping it!
My first thought was to take it to Apple. They were friendly, but the price wasn't. I went through several stages of emotion. Anger, regret, denial and back to anger. Then I decided to learn all I could about these magnificent devices inside and out so that I could fix it myself.
My friends were soon impressed with the quality of my repair work and asked me to fix their iPhones. Word soon got around and I started work at iTECH Repair Ltd. These talented technicians have been doing repairs on PDA's and Smartphones for many years. Our combined experiences soon helped us to grow into a company that can offer affordable and fast iPhone repairs in the UK at the same quality as an in house Apple repair.
You don't have to to pay for premium repair prices. There is a better way.
We can fix your iPhone no matter what the problem is. Our turn around is normally 1-3 working days and we offer free fully insured return postage on all repaired iPhones. Please be rest assured that the quality of our work is the best in the UK. We are so confident in fact that we offer a full 12 month warranty on all repairs.