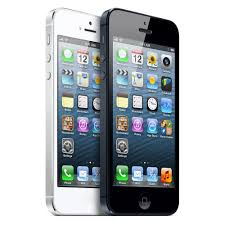 Given the recent release if Samsung's flagship Galaxy S4, Microsoft pushing their mobile platform and even Sony  pumping out high speced phones, Apple now more than ever is under pressure to release the next version of their iconic phone.
Rumors are running wild and speculation is up as to when and what will come with the next iPhone iteration.
Release Date
It is speculated the iPhone 5S will be released later this year but given the surprisingly quick turn around of the iPad 4 and iPad Mini just 8 months after the iPad 3's release, the 5S may be released as soon as this June.
However, we're expecting the release of OS 7 to be in August or September and it the iPhone 5S could be released in line with this. The revamped OS 7 will most certainly run on the device.
Screen
According to reports as far back as December, the new screen of the iPhone 5S or 6 will feature 10 point multi-touch touch. It is also likely the new phone will have Retina+ Sharp IGZO with 1080p resolution.
Camera
Rumors from January have suggested the iPhone 5S will have a 13MP camera. This is in-line with the industry's current standard for top end phones such as the Sony Xperia Z and the Samsung Galaxy S4.
Overall the iPhone 5S needs to be competitive with up and coming giants such as Samsung and Sony. Will the new phone be enough?